Members of a popular internet forum were dumbfounded after one new mother revealed how her husband ruined her first night out since giving birth.
In a viral Reddit post published on r/AmITheA**hole, Redditor u/utjgnek48395848 (otherwise referred to as the original poster, or OP) said she thought her husband could handle putting their infant to bed but was quickly inundated with phone calls and pleas for help.
Titled, "[Am I the a**hole] for not answering my husband when he called?" the post has received nearly 10,000 votes and more than 1,000 comments in the last nine hours.
Explaining that it's been seven months since she gave birth, the original poster said she prepared her husband to feed and put their child to bed before heading to the theater to catch a movie with a friend.
Despite her husband's claim that he had "everything under control," however, the original poster said that the movie had just begun when she received the first phone call.
"Tea [movie] barely started when I started getting calls from [my] husband," OP wrote. "I texted to ask him what was wrong and he said [the] baby wasn't sleeping."
After reminding him of the baby's bedtime routine, the original poster said she needed to assess the situation for herself—and was sorely disappointed.
"I checked the baby monitor…and could see that the room lights were on, the white noise machine was off, and he hadn't tucked [the] baby into his blanket," OP wrote. "I texted him to say as much and he started calling me again despite knowing I'm in the theater."
"He texted me to come home and put [the] baby to bed," OP continued. "I told him I was sure he had everything in hand and put my phone on [do not disturb]."
"After the movie I saw that [he] had continued to call me for like the next hour after we last spoke," OP added. "When I got home he started arguing with me for ignoring his calls and beating me because I left him alone."
Despite age-old stereotypes involving doting mothers and clumsy husbands incapable of caring for infant children, parenting is not a one person job and requires complete cooperation from all parties involved.
But requirements aren't always met.
Across multiple outlets—including Her Norm, Today's Parent and Care.com—new mothers have complained of unhelpful fathers and being unfairly tasked with all aspects of childcare from early morning wake ups to bedtime struggles.
Though some of these lopsided arrangements are a result of timid, unsure husbands, others feel like shirking responsibility under the guise of not knowing how to care for a child they helped create.
"I already had a great routine down with the baby, and my husband pointed out that it was much more logical for me to handle the things I was already good at," one mother told Care.com in 2020.
"I've always been as encouraging with him as possible to take on more childcare," she continued. "But…he insists that it's best for our son to have 'an expert' handling things instead of someone who 'is still learning and therefore obviously won't be as good.'"
While these arrangements might seem logical to supposedly unknowing fathers, however, they often lead to precarious situations later down the road, exactly like the one described by the original poster.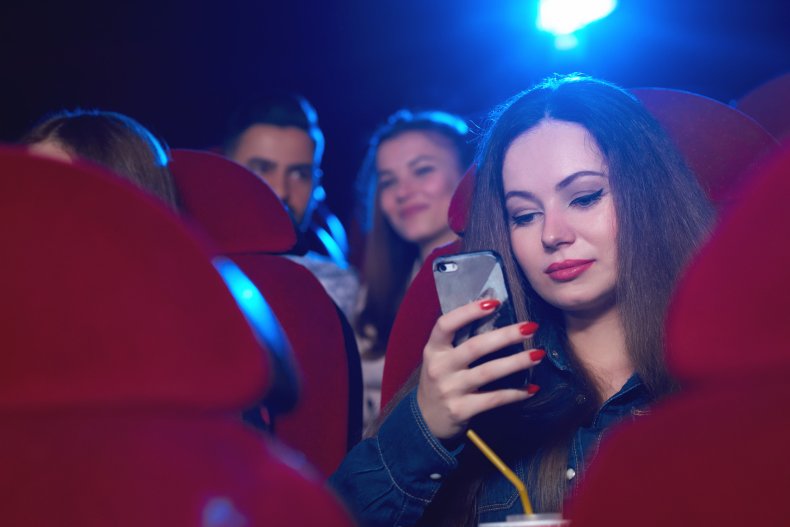 In the viral Reddit post, OP stressed that she walked her husband through their baby's nighttime routines multiple times, but said that she felt like her instructions were ignored. Throughout the viral post's comment section, Redditors agreed and called out the original poster's husband for being so ill-prepared to care for his own child.
"[Not the a**hole]," Redditor u/Lildiar wrote in the post's top comment, which has received more than 14,500 votes. "Your husband needs to pull his weight with regards to parenting."
"You were proactive in offering to show him beforehand," they continued. "I think the solution is you tell him that he needs to take turns with you doing the evening routines."
Redditor u/canadiangig, whose comment has received more than 4,000 votes, offered a more aggressive approach.
"Offering no longer cuts it," they interjected. "She needs to force him to do it every other night since by his admission he couldn't do it once."
"I know he's perfectly capable, but if that's his argument, then he needs the 'practice,'" they added.
In a separate comment, which has received more than 6,000 votes, Redditor u/Ursula2071 tacked an appropriate label onto OP's husband's dodgy behavior.
"He is using weaponize[d] incompetence to get out of doing something he doesn't want to do," they wrote. "What a selfish a**hole."
"This is called malicious willful ignorance on your husband's part," Redditor u/claireclairey chimed in, receiving nearly 7,000 votes. "He didn't know what to do because he didn't WANT to know what to do—he wanted you to come home and do it for him."